Week 2 Game Picks and upsets.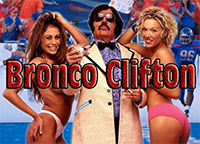 With so many games of importance none more so than then the MSU vs. CMU matchup, does MSU recover from the Physical game with Boise State, can CMU's running attack work against MSU vaulted D? This week we have 9 upset picks, after the jump I will tackle this and more.
First off the games of most importance are the Wolf Pack vs. SFU. Michigan vs. Air Forces The Wolf Pack showed a balanced offense against the Cal Bears and some last second heroics with a game winning drive with little time on the clock. Compared to SFU's cake walk of a game over Chattanooga, with the game in Reno this one is easy to call Wolf Pack 31- SFU 17.
Michigan is coming off a blowout loss that made Bama look like the next Super Bowl Champions. Fact is the Michigan is just that bad even with the return of Fitzgerald Toussaint, It won't be enough. After a scrimmage game against ISU(Idaho State) Air Force has shown their Offense hasn't missed a step and will come calling with their knee breaking offense in the bleacher bowl and pull out a Victory AF 27- Michigan 21
BYU-Weber State, though Weber State can get up for this game BYU just has too much BYU in a walk 54-17
Fresno State vs. Oregon, While Fresno looked good and Carr looked lights out in their opener it was Weber State and the Ducks are no one to be messing with at home. I look for Fresno to make the first half interesting but in the end the Ducks just have too much for first year coach Tim DeRuyter. Ducks 49- Fresno 31
Now for the rest of this weekend's picks.
Pittsburgh at Cincinnati , Cincinnati 42-17
Utah at Utah State, Ute's 28-24
North Carolina State at Connecticut, UConn 28-14
New Hampshire at Minnesota New Hampshire upsets Minn 28-24
Tulane at Tulsa, Tulsa 23-10
Maryland at Temple, Temple 35-3
Penn State at Virginia, Virginia 42-17
Auburn at Mississippi State, Miss 35-24
East Carolina at No. 9 South Carolina, ECU upsets SC, 24-21
Ball State at No. 12 Clemson, Tigers 59-10
Southern Illinois at Miami (OH), Miami gets the win
Austin Peay at No. 15 Virginia Tech it's V-Tech blow out of major proportions
No. 2 USC vs. Syracuse, the Orangemen in a stunning upset.
Purdue at No. 22 Notre Dame, The Irish put a beat down on the Boiler makers 45-17
Missouri State at No. 23 Louisville, Louisville 50-10
No. 24 Florida at Texas A&M, Aggies, they ain't no MAC team it won't be pretty.
No. 13 Wisconsin at Oregon State, Beavers are going to send the Badgers packing 31-21
Washington at No. 3 LSU, LSU in hard fought game 17-3
Florida A&M at No. 5 Oklahoma, OSU blow out
Louisiana-Monroe vs. No. 8 Arkansas, Arkansas another Blow out
Grambling State at No. 20 TCU, Horn Frogs 59-10
No. 7 Georgia at Missouri, Dawgs in a blood bath 45-42
New Mexico at No. 17 Texas, New Mexico Shocks the world!
Duke at No. 25 Stanford, it's a give me game ….
Now for the one that will matter most to Bronco Nation MSU vs. CMU, Dantonio says this game scheduled in Mt. Pleasant is for the benefit of the State of Michigan, this is one gift he's going to wish he had chosen not to give. Though Boise State didn't get them in the opener they are going to get them in this game. CMU's rush attack and random passing game is going to open wounds suffered in the Boise State game. Maxwell and the Sparty receivers will continue their awkward pairing making the passing game inconsistent allowing CMU to focus on a bruised Bell. For me it will be must see TV! With a Boise State assist CMU downs Sparty to the consternation of Bronco Nation and the delight of Michigan. Fear not however Bronco Nation ,Sparty will get it together in time for a B1G run and win a trip to the Rose bowl however they just might make that trip with 2 out of conference losses.