Week 2 Game Picks and upsets.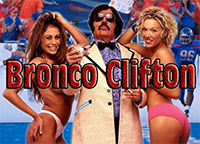 With so many games of importance none more so than then the MSU vs. CMU matchup, does MSU recover from the Physical game with Boise State, can CMU's running attack work against MSU vaulted D? This week we have 9 upset picks, after the jump I will tackle this and more.
First off the games of most importance are the Wolf Pack vs. SFU. Michigan vs. Air Forces The Wolf Pack showed a balanced offense against the Cal Bears and some last second heroics with a game winning drive with little time on the clock. Compared to SFU's cake walk of a game over Chattanooga, with the game in Reno this one is easy to call Wolf Pack 31- SFU 17.
Michigan is coming off a blowout loss that made Bama look like the next Super Bowl Champions. Fact is the Michigan is just that bad even with the return of Fitzgerald Toussaint, It won't be enough. After a scrimmage game against ISU(Idaho State) Air Force has shown their Offense hasn't missed a step and will come calling with their knee breaking offense in the bleacher bowl and pull out a Victory AF 27- Michigan 21
BYU-Weber State, though Weber State can get up for this game BYU just has too much BYU in a walk 54-17
Fresno State vs. Oregon, While Fresno looked good and Carr looked lights out in their opener it was Weber State and the Ducks are no one to be messing with at home. I look for Fresno to make the first half interesting but in the end the Ducks just have too much for first year coach Tim DeRuyter. Ducks 49- Fresno 31
Now for the rest of this weekend's picks.
Pittsburgh at Cincinnati , Cincinnati 42-17
Utah at Utah State, Ute's 28-24
North Carolina State at Connecticut, UConn 28-14
New Hampshire at Minnesota New Hampshire upsets Minn 28-24
Tulane at Tulsa, Tulsa 23-10
Maryland at Temple, Temple 35-3
Penn State at Virginia, Virginia 42-17
Auburn at Mississippi State, Miss 35-24
East Carolina at No. 9 South Carolina, ECU upsets SC, 24-21
Ball State at No. 12 Clemson, Tigers 59-10
Southern Illinois at Miami (OH), Miami gets the win
Austin Peay at No. 15 Virginia Tech it's V-Tech blow out of major proportions
No. 2 USC vs. Syracuse, the Orangemen in a stunning upset.
Purdue at No. 22 Notre Dame, The Irish put a beat down on the Boiler makers 45-17
Missouri State at No. 23 Louisville, Louisville 50-10
No. 24 Florida at Texas A&M, Aggies, they ain't no MAC team it won't be pretty.
No. 13 Wisconsin at Oregon State, Beavers are going to send the Badgers packing 31-21
Washington at No. 3 LSU, LSU in hard fought game 17-3
Florida A&M at No. 5 Oklahoma, OSU blow out
Louisiana-Monroe vs. No. 8 Arkansas, Arkansas another Blow out
Grambling State at No. 20 TCU, Horn Frogs 59-10
No. 7 Georgia at Missouri, Dawgs in a blood bath 45-42
New Mexico at No. 17 Texas, New Mexico Shocks the world!
Duke at No. 25 Stanford, it's a give me game ….
Now for the one that will matter most to Bronco Nation MSU vs. CMU, Dantonio says this game scheduled in Mt. Pleasant is for the benefit of the State of Michigan, this is one gift he's going to wish he had chosen not to give. Though Boise State didn't get them in the opener they are going to get them in this game. CMU's rush attack and random passing game is going to open wounds suffered in the Boise State game. Maxwell and the Sparty receivers will continue their awkward pairing making the passing game inconsistent allowing CMU to focus on a bruised Bell. For me it will be must see TV! With a Boise State assist CMU downs Sparty to the consternation of Bronco Nation and the delight of Michigan. Fear not however Bronco Nation ,Sparty will get it together in time for a B1G run and win a trip to the Rose bowl however they just might make that trip with 2 out of conference losses.
LMAO there's obviously been more incest in your family then a cage full of hillbilly hamsters. How much do you want to bet on that cmu vs msu prediction?
Do you really want to have lost to the team that lost to cmu?
 @jsbjr  we've beaten teams that lost to DII schools who went on to win their BCS conferences .. In fact the only team to win after playing Boise State opening day has been the ducks and even then they had to come from behind to beat a Purdue team that would only win 3 games that year. 2 more days and we shall see.
@DarthProphet 1 you didn't beat msu you lost. 2 you didn't beat anybody up you got beat up by msu, msu is completely healthy.
@DarthProphet lol actually im a republican i would never vote for a marxists like obama and btw we throttled cmu today are you ever right?
 @jsbjr   @DarthProphet " In fact the only team to win after playing Boise State opening day " I understand you have a poor public teachers union edumacation and comprehension is not your strong suit but please if you are ging to sword rattle with me at least do it on the substance of what I have written not on your brain damaged thoughts. no doubt you are a obama voter...
well, looks like you are alive again after  weathering that beating that you 'ducked' by the msu fans on your post game post. I must say I was somewhat disappointed that you didn;t even answer or engage with not only the flamers, but also my questions, and very even handed assessment of that contest, and what we learned.
re: your duck versus fsu, you say that you think fsu can keep it close early. LOL!! You at least got the winner right. Did you watch/see the ASU game?? Did you see what the ducks did in the first quarter and 1/2 of that game?? That was with the starters in, result was 7 touchdowns in 7 posessions, lickity split!! Then the ducks took out their first teamers for rest of the game, Smart, to prevent injuries in a game that was over in the first 5 mins. Rest of the game was ducks second, third, and fourth teamers,,, garbage time, practice time,, seasoning of the depth chart and newbies. Therein the ducks gave up meaningless defensive yards and points. Chip also has the utmost respect for any opponent regardless, and will not look for style points, or any other type of window dressing, or stats for his team or its players. Much to the detriment of heisman candiadates, and others that woould or will be in line for rewards down the line. So, for FSU, it' ll be the same exact story. Game over early, first quarter, before half. And garbage time, where more depth chart practice unfolds, where fsu will get some yards and points as their first team does against duck 3rd stringers. But, hang early?? no chance. Ducks will crushingly put them away quickly and early, and first team will watch theie handywork of a game over, form sidelines again. Otherwise, it wouldve been , 100- 6 ducks over asu, and likely same for fsu this week. thats why you cant bet on the ducks pointspread, the final score is more than misleading as to what the contest really was or is or will be this week. Ducks take care of business early, then smartly protect players form meaningless time injuries, and not run the score up on teams that never stood a chance to begin with, This team is very very good.
 @nyduck Dude I had gotten so far behind in my life of work I just didn't have a second to spare here sorry; glad you missed me makes me feel all that much better. 
lol.. glad you finally got out of bed, and opened the curtains. sorry for your bad dream!!....;-)
lol !! ,,no, thats more obama's 'watch the redneck's style'!! ,, the way things are going it'll soon be time to 'head to idaho' ,, and man the barricades!
 @nyduck What you have a camera on my house our what???