Season 2012 first addition Enquirer is here!
Lets get the sillyness out of the way to start intorducing our new writer.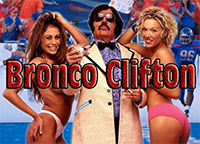 Ten Questions with Andrew Maxwell of MSU
By Bronco Clifton
Bronco Clifton " Andrew thanks for sitting down with me and allow us to ask a few question of you"
Andrew "No problem I'm always glad to assist"
Bronco Clifton " So you are from Midland Michigan the home of Dow Chemical, is it true that people there glow in the dark?"
Andrew " a little chuckle: Only those that live down river of the plant!"
Bronco Clifton " I see, makes sense this must explain your dominance over the teams in Saginaw and Bay City that allowed to 2 trips into the state play offs?"
Andrew " Well I don't know about that we did have some hard fought games some we lost one we were able to revenge the loss in the playoffs."
Bronco Clifton " This year I see you are going back to Mt Pleasant for a game against CMU, a team that has given you guys some struggle these last couple years, any apprehensions about playing in Mt Pleasant I see from your high school days your Chemic squad seems to struggle there, in high school you went 1-2 against Mt Pleasant with unimpressive numbers in your two losses there?'"
Andrew "None what so ever we will wipe the floor with the Chippewa's!"
Bronco Clifton " I'm not so sure about that, by the way you ever hear of the Hooker Chemical company that was located right outside of Mt Pleasant , it's my understanding they dumped so much DDT in to the Pine River that even now 40 year later the two of the three rivers that all meet down town Midland at the tridge are considered dead rivers and people are told not to eat the fish there, could there be a chemical reason to why Midland dominates down river teams from Dow, and Mt Pleasant dominate you guys down river from the old Hooker plant?"
Andrew " I think that's a bit of a stretch don't you, after all we did beat Mt Pleasant once when I was there."
Bronco Clifton " I'm not so sure let review your history first there that first dunk of yours in High school and I quote from the Detroit Free press. ""We set the picks, whatever," he said. "I catch the ball at the free-throw line."
He did a drop step. Turned. And raced the other way. He was wide-open. We are talking, ridiculously open. "This is it," he thought. "I'm going to get my dunk, get my dunk."
Maxwell passed half-court and couldn't hear anything, and he dunked the ball with one hand, turned, and everybody was laughing.
"I looked at the ref, and I was like, 'Yeah, that was the wrong hoop, wasn't it?' "
"And he was like, 'Yeah.' " Not stopping there just how does an experienced QB so highly sought after as yourself in your senior year playing against the same team for two consecutive years in arrow in the state playoffs throw such a bone head pass that leads to a pick six that cost you the game and trip to the big game? Could there not be some chemical compound you have been consuming since your youth that has led you to become discombobulated in high pressure physical task?"
Andrew "What are you trying to say? I'm inherent fuck up?"
While there is little video of Andrew on the web watch this hype video from a rb of his high school team and you tell me doesn't he look awkward out there? as well advance to the 4:57 mark and See his throwing abilities on display.
Bronco Clifton "well when you put it that way maybe so , let's look at your stats for that first game you went 8 of 23 one TD 2 picks, the following year your senior year you went 27-48, 3 TD's and 1 pick 6 the final score of that game was 19-25, further Andrew I have it on good information your spring injury , it was caused because you stumbled walking on a flat surface? Andrew be honest are you a klutz?"
Andrew "How did you know that? Hey everyone has their out of balance monuments!"
Bronco Clifton "Where on earth do you get that Andrew? I've never tripped over my own feet in all my life, do you find people you've grow up with and your family to be klutz's as well?"
Andrew "What are you trying to say the water has made me unreliable?"
Bronco Clifton "Just trying to understand how an elite 11 QB so highly recruited seems to have two left feet and poor vision in the big games that's all, I could be wrong entirely it could the constant ear blasting noise coming from the MCV plant, you did go to Midland High after all which means you lived closer to all the plants there in the center of town and certainly you were not born when the CVX Death train blew up carry all those deadly toxins that caused a mad evacuations that lasted weeks, so who knows why you seem to make all these big mistakes on the bigger stages in those bigger games, I'm sure the MSU coaching staff would been aware wouldn't they? if there was a problem? I mean they had to know the history of Midland and why no athlete of any substance has ever come from there since the 1970's, haven't you ever wondered why Midland for such a small town of 36k people has a major cancer center there, you had to know Midland has the highest cancer death rates among women and Children in the US didn't you?"
Andrew "Are you saying Dow Chemical kills people? And poison's the off spring of the people that live there?"
Bronco Clifton "Hold on a minute I'm the one asking the question here and don't try to put words in my mouth, but if Bain Capital did it I'm just saying look at the numbers son. Whens the last time you had a complete head to toe checkup and I mean the works?"
Andrew "well never other than the basic physical."
Bronco Clifton " Well this is question Ten and the final question so I'm going to change subjects from your failing health and obvious neurological disorder to the Bronco second game syndrome, are you aware that ever major team Boise State opens with on the road follows the next week with a loss to an inferior team, examples being V-tech loss to a DII school then going on to win the ACC out right, and if so does this make you more concerned about possibly overlooking your other instate nemeses who has beaten you 2 of the last 3 time CMU out of the MAC whose home town is Mt Pleasant?"
Andrew "I don't know."
Bronco Clifton "Thank you for your time I really hope you have your mother and any sisters you might have get checked out a soon as possible and by all means be sure to have them stop drinking the water there I hear they fill it full of fluoride and bleach and by all means to the readers out there stay far far away from Midland.
It should also be noted that Dow Chemical is the devil and Midland is the home of all evil in the world, in an effort to conquer evil Boise State must crush Dow Chemicals representative in this game Andrew Maxwell!
Boise State doesn't have a QB Controversy it has a # Controversy
By DarthProphet
While the rest of America waits to see who comes after Kellen Moore last week Bronco Nation had a fire lite under them when it was disclosed that true Freshmen Shane Rhodes was given Kellens #11.
So when Brain Murphy a well-respected sports writer for the Idaho Statement screamed
"No one should be wearing No. 11 for the Boise State football team this season.
Or the next one.
Or the next.
Or ever."
Former players chimed like Derrek Alexander tweeting that the number should have been retired 5 minutes after the clock struck 00:00 at the Macco bowl, Kellens final game with Boise State. Kellen Moore will forever bring out strong emotion from Bronco Nation seen as almost a sacred sacraments forget the idea of introducing him in to Boise State hall of Fame they would strongly support a Hall of Kellen with Statues and wall to wall Kellen memorabilia. So with all the loud calls for at the very least a dormant time for the #11 say 25 to 100 years a Jersey banner the size of a blimp hung from the highest rafters at Bronco Stadium.
While none of the talk and criticism has been aimed at God Himself, Coach Pete about his Disciples number being given to a true freshmen. Coach Pete long ago made his views on this issue known when back on 11/11/11 Coach Pete was quoted as saying:
4. Petersen said he doesn't want to see No. 11 retired, instead suggesting it be placed on a wall of honor. "We need all the numbers," he said. "Retire it on the wall, then let somebody wear it. It's hard to take numbers out when we have so many players. A lot of guys like 11." You can read that here. http://www.idahostatesman.com/2011/11/11/1873961/11-11-11-no-11.html
Now I have a theory on how Shane Rhodes came to get this number, recently coach was asked about the #1 Jersey and why no one was given that number this year, a number last warn by Titus Young, in the interview the question was more in the lines is why hasn't anyone asked for the number in which Coach replied "oh they have specially the young guys, I'm just not going to give that number to someone who hasn't yet proved themselves". With that said my theory goes like this Shane Rhodes a high quality true freshman WR who has high school game film that will cause you to drop your jaw it's so good and who has backed that up in summer camp went to Coach and made his case for the #1 Jersey, that his arguments were so powerful and so convincing that coach thought to himself "Ok kid you want the number #1 Jersey you think you can handle the pressure of being number one I'll do you one better here's #11 good luck!" No doubt on every other team in America the #1 Jersey carries with it a huge statement about how that player see themselves, but the #11 not even one year removed from Kellen Moore at Boise State is 10 times that.
Coach Pete if anything has killed three birds with one stone he's given Bronco Nation something else to talk about other then who is going to start at QB in East Lansing on August 31st, at the same time he's put to the test a young man's ability to deal with the pressures that comes with putting yourself out there as a play maker. I have no proof nor inside info that did happen, I don't know if Shane Rhodes ask for the #1 or not but I just can't believe Coach would drop that number on any one player if he wasn't so motivated to know that player believed they could take the heat that comes with that number. So while for these last few days Bronco Nation has been distracted from what is truly the biggest question yet to be answered about the 2012 Bronco's Who is going to take Kellens place. Finally Coach Pete has resolved to deal with Bronco Nations desire to see Kellen Moore honored and put to rest the retirement of the number itself. Efficacy of Coach Pete's management of his team, fan base and media again is executed flawlessly.
Long Live Coach Pete!
The New Fearsome Foursome
Well I think much like last year it's a fearsome five some but it's a new tradition.
With the departure of Root, Winn, Baker,McClellin and Crawford these new guys have bigger shoes to fill then the 4 guys vying for Kellen spot on the roster. I know cardinal sin but hey we are talking about five guys here and my five guys of Bancon, Ricky ,Demarcus, Martin and Horn are a fearsome group none the less that I believe are more then up to the task at hand.
We all know what Ricky and Michael bring to the table experience size and speed and a desire to kill the opponents QB, Martin and Horn have stepped it up and do have much to prove but certainly look more then capable to get the job done. Meanwhile our new JC transfer looks to be the next Tyrone Crawford here to do business and isn't making any bones about it. I project for this group 32 sacks 50 tackles for loss at least one int, and 5 forced fumbles and if they achieve that Boise State will have a stellar year.
Can CMU Capitalize on Boise playing Sparty the week before?
As we know in Bronco Nation playing Boise State on opening day
usually doesn't just cost you a single loss but often time's two losses.
While V-tech suffered their loss just 5 days after the heart breaking gun sling Kellen Moore showed off his last minute heroics. The last team to open against Boise State that was ranked in the top 25 and win there next game was the 2009 Duck team that was man handle by the Bronco D for the entire game only to pull out a squeaker against Purdue 9 days later at home 38-36, this same Purdue team went on to win only 5 game finishing 5-7 while Oregon went on to be the Pac champs. Certainly the Physicality of the Boise State game effected their play against a Purdue team that lost 28-21 at home to a N.Ill team. Last year many don't attribute Georgia's loss 45-42 at home to the game cocks but consider this same Georgia team went on to win every game after words until the SEC championship game just like V-tech did the year before. Many of us up until the last minutes of the first half believed it looked like in that SEC championship game against LSU, that Georgia had them and just might win.
Even in a loss in 2007 to Washington Huskie 24-10, Washington never recovered and in 2008 opening against poor Idaho State the program hasn't been the same since. No doubt CMU fans have to be aware of the Boise effect on a schools program and after last years whipping Sparty finally put on them after beating Spart twi in a row the Chip's got to be looking for some pay back and with the squad they are fielding they need all the help they can get. Certainly with one of the weakest CMU teams in years if the Chips are able to pull off the upset at home Boise State must be given the credit for again beating a BCS school not once but twice in the same season!

As I sit and write this there is no new news on who is where in the lineup, all things being equal it's been a long time since I've been around such a late camp decision. Somehow with all that coach has said I believe it will come down to leadership and poise, whoever in the team scrimmages shows the most leadership and the most poise is who is going to earn this job, Make no mistake whoevers name is call to take the field for the first time August 31st it will have been earned. The competition must be off the hook, the pressure immense and the will to succeed burning right through. Clearly Coaches indecision alone might be the greatest tool in finding the right guy.
For me I have to believe Joe has the lead in leadership with Patti pushing him and what's holding everything back has to be the play of both Jimmy and Grant if those two have been unable to separate themselves from the group to make it a two man race. One has to see however the longer this goes on the less likely it's Joe, if a 4 year Junior cannot separate himself from the other guys clearly he's missing something, and I believe that something might be poise. In the end what Kellen Moore possessed more than anyone I have ever witnessed in college football is poise he had it by the truck load! That leaves me leaning toward Patti at this point I've got to believe Patti has shown the leadership just based on how I have watched him handle himself over the last year and on his pure gamesmanship. If Patti tears it up this next scrimmage and Joe slips even a little it might be all she wrote.
Thats it folk and if you would like to contribute to the next addition of the Blue turf Enquirer please feel free to submit your story to This email address is being protected from spambots. You need JavaScript enabled to view it.